When dealing with DC coupled solid state op amp circuits, whether IC or discrete, you have to take into account the input bias current. It may be quite low in some iterations, but with the circuit gain it can result in problems. For example, Orchard Audio has an unbalanced to balanced converter that one of the members of PAAG bought to use with his balanced only Starkrimson Ultra amp. I'm including the schematic.
Attachment: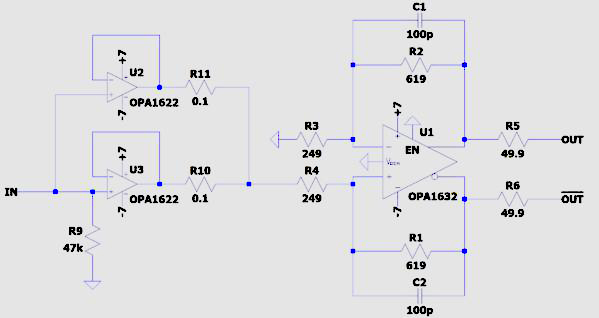 Orchard Audio RCA to XLR.jpg [ 80.49 KiB | Viewed 1258 times ]
He complained about the offset so I measured it under different conditions. Note that the two input amp sections are in parallel and connected as a buffer which means the negative input terminals are directly connected to outputs which are a very low impedance. However, with no input connections, both positive terminals connect to a 47K resistor to ground, a very different impedance. The combined bias current passes through the 47K resistor which results in an input voltage at the positive terminals. With the inputs open, that input voltage resulted in an output voltage at the second stage of 280mv, a disaster since it was going into a DC coupled amp
If you short the input jack giving a low impedance path for the bias current, the offset drops to around 1mv. Using a low output impedance device as a driving source would create no problem. Using a high output impedance device is a different story and would result in significant offset. If you were using caps at the output, a simple solution, you will block any DC offset, but that is not an optimal way to go because you are wasting some of the output capability of the device. It is better to use a servo controlling the input DC voltage to keep the offset low while maintaining the maximum capability of the circuit.
Tom